---
Q: I am at my Facebook page and when I click on the app, nothing happens, what is going on?
A: You must be using Facebook as yourself to access any Facebook app.  Facebook says that they are looking into this behavior: https://developers.facebook.com/bugs/372904202778489?browse=search_505a32c17c71d1d10014384 so we are waiting for them to have a real fix. In the mean time, you will just have to switch to using Facebook as yourself manually, and then run the app from there.
---
Q: I was able to see my image without the watermark and right click the image to save it. Can my clients do that also?
A: Of course not. We know you own the images, so we allow you to access them without the watermark, etc. Your clients do not see the left most 3 tabs that you as a photographer see. If you are still nervous, the best way to get a complete understanding is to view your events over the shoulder of a friend while they are logged into their account and visiting your page. You could also look at the sample we have under "The App" page above.
---
Q: I'm a Pro Photographer, will this app allow people to order my images for free?
A: Not unless it is a digital image that you have set the price to $0.00 on, and then only if you are a paying client. The free version does not allow you to give digital photos away. If you upload through the MorePhotos App your images are protected from theft by your "customers" or Face Book itself. If you upload to Facebook using their uploader, your images are free for all to take.
---
Q: Do I need a Facebook business page to sell images online?
A: We strongly recommend having one. That is the only way you can customize the app with your colors and logo, and it makes it better for your clients trying to find your images to buy as the link to your images is always visable. Learn how to make one by watching this video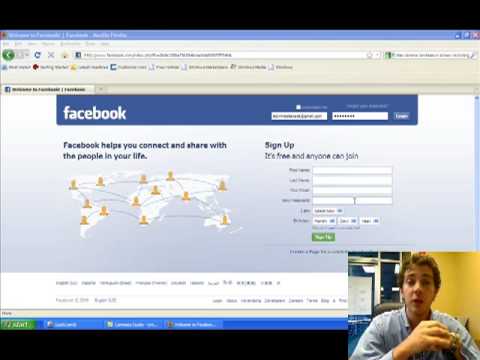 ---
Q: Is there a long term contract?
A: No, our service is on a month to month basis.
---
Q: Why is there a 12% processing fee when I markup my products?
A: We need to cover our merchant account fees to collect the money from your clients, manage the order, and send you your profits etc..
---
Q: Once the MorePhotos App is installed on my business page, can I change the text under the icon?
A: Yes – By default it will read "View/Order Photos". To change this:
1) Go to your Facebook Wall
2) Open the MorePhotos App by finding it in the Facebook search, or by clicking on the icon from your favorites on the left.
3) Change the "Using app as" drop-down to show your page
4) Click the "Edit Facebook Page" button
5) Change the App Title to whatever you wanted to replace "Order/View Photos" with.
6) Click "Save".
NOTE – You can also replace the camera icon with a button of your choice in this same area if you choose.
---
Q: How do I change the logo and the colors of the app?
A: To edit the colors, logo and more:
1) Go to your personal Facebook page (NOT your business page that has the app installed on it).
2) Open the app from here and choose the page that you want to use the app as.
The app now allows you to manage multiple pages without having to log in to each page.
3) Now click on the "My Account" tab and then you will see a side tab for settings.
Here you can manage all of the app settings, including the logo, menu and button color choices, shipping address and more.
---
Q: Is there a minimum order required for my clients?
A: There is a minimum order of $2.50 for all non-paying photographers' orders. If you want to remove this minimum, you will need to have an account that is set up for at least 5 gig of drive space ($6.95 per month).
---
Q: Why am I getting a message that says "The website "fb.morephotos.com" requires a client certificate?
A: This issue is related specifically to the Safari browser.
If you are on a MAC computer, the solution is to use FireFox (www.getfirefox.com).
If you are using a PC, then just do not use Safari. Try InternetExplorer, FireFox, or Google's Chrome. All of these are supported quite well.
---
Q: Can I sell Packages with this App?
A: Packages are not allowed at this time. If you need to create packages, please consider using the www.morephotos.com. This is a stand alone system which provides an incredible amount of flexibility to you such as packages, discounts, self fulfill orders, etc.
---
Q: Can I self fulfill with this App?
A: We are not currently planning on adding the ability to self fulfill products through this App. If you feel the need to control the fulfillment process more completely, please consider using www.MorePhotos.com.
---